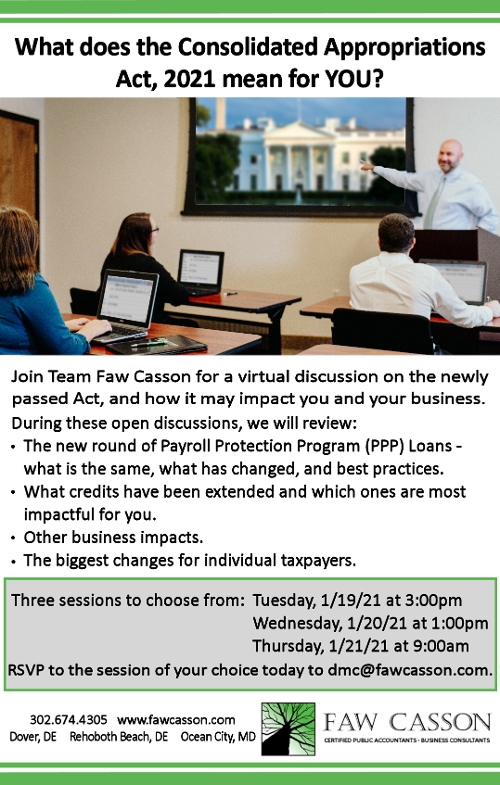 January 12, 2021
Join Team Faw Casson for a virtual discussion on the newly
passed Act, and how it may impact you and your business.
During these open discussions, we will review:
The new round of Payroll Protection Program (PPP) Loans - what is the same, what has changed, and best practices.
What credits have been extended and which ones are most impactful for you.
The biggest changes for individual taxpayers.
Three sessions to choose from:
Tuesday, 1/19/21 at 3:00pm
Wednesday, 1/20/21 at 1:00pm
Thursday, 1/21/21 at 9:00am
RSVP to the session of your choice today to dmc@fawcasson.com.