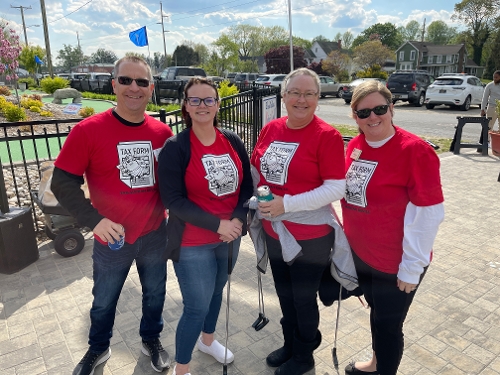 June 7, 2022
Most of us know the Richard Branson quote, "Take care of your employees and they'll take care of your business. It's as simple as that." No quote sums up the company culture at Faw Casson quite as readily. We have gone to great lengths to emphasize to our employees exactly what they mean to us.
The cost of turnover and hiring initiatives is much more impactful than retaining the employees that you already have. Showing your employees how much you appreciate them lets them know that their work is noticed and increases their engagement with your business.
Here are some ideas that have worked for our team that will show your employees how much they mean to you:
Give your employees recognition. Personal recognition goes a long way to make an employee feel valued. Social media shout outs, mentions at staff meetings, and other ways to highlight a job well done are important to morale.
Create a reward system. There are many automated reward systems on the market or you can create your own. These will allow staff to give and receive points to apply to prizes to help increase company-wide recognition.
Step away from the work. Some of the best bonding experiences we've had happened away from the office. Volunteering together or engaging in a team sport as a group is a great way to interact as people instead of employee/employer. These moments really enhance relationships and make the work relationships much richer.
Understand they have a life outside the workplace. Consider offering additional time off or a flexible work schedule. These items are often valued much more than salary rates and allow the staff members to enjoy their time on their schedule. If able, allowing employees to work remotely is also a sought after benefit in many industries.
Gather around the table. Things like staff lunches and happy hours are great ways to build stronger relationships while at work. It offers a time when employees can step away from only discussing work matters and just enjoy each other's company. Our employees have loved bringing in food trucks, puppies and trivia lunches.
This is only a small sampling of things you can do to increase your workplace employee engagement and satisfaction. Consider what would mean the most to your particular group of employees or poll them for how you can support them.