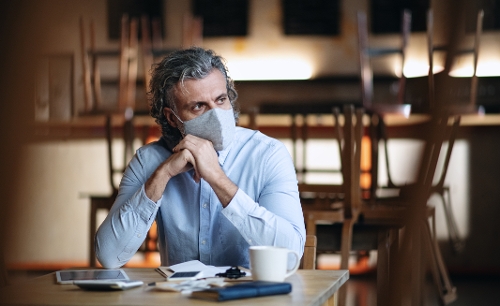 April 13, 2021
As part of the
American Rescue Plan Act of 2021 (ARP)
, the
Restaurant Revitalization Fund
(RRF) was established to provide much needed benefits and relief for restaurants and bars. Administered by the Small Business Administration, the RRF will provide $28.6 billion in relief grants to those small to mid-sized eating establishments that have been struggling during the ongoing pandemic.
The $28.6 billion provides $23.6 billion to the SBA to award based on annual gross receipts, while $5 billion will be earmarked to businesses with gross receipts of $500,000 or less for tax year 2019. The grants may be used to cover qualifying expenses retroactively from February 15, 2020.
Who qualifies for the Restaurant Revitalization Fund?
Any establishment "where the public may taste, sample or purchase products" related to food and alcohol sales may qualify. In addition to restaurants, the fairly liberal definition provided in the RFF includes bars, saloons, catering businesses, taverns, breweries, pubs, food carts, stands and trucks, inns and licensed beverage alcohol producers. Chain restaurants with more than 20 locations and publicly traded companies are excluded from applying.
How are the grants calculated?
These tax-free federal grants will be determined by calculating the amount of the establishment's revenue loss during the pandemic. The qualifying amount will be reduced by any amounts of Paycheck Protection Program Loan amounts already received in either 2020 or 2021. Any payments from Economic Injury Disaster Loans do not need to be deducted. The grants will not exceed $10 million per business and have a limit of $5 million per physical location.
How can the grant money be spent?
The grant money from the RRF can be spent in a variety of ways including Personal Protection Equipment and outdoor dining construction costs. Other eligible expenses include:
· Payroll costs
· Mortgage payments or rent
· Utilities
· Food and beverage costs
· Supplier costs
· Operational expenses
· Paid sick leave
When can restaurants apply for the Restaurant Revitalization Fund grants?
While the SBA has not released the exact date when the application process will start; they have disclosed that the goal is to have application and guidance released in April 2021. There will then be a period of eligibility focused on women-, veteran-, disadvantaged and minority-owned businesses in May or June of 2021, followed by being open to all other qualifying restaurants. If the funds are not depleted after 60 days, the SBA has the ability to direct the grants to qualifying businesses without consideration of their annual gross receipts.
If you have any questions regarding the RRF and if your business will qualify, please contact your Faw Casson advisor. Stayed tuned to our social media pages (Facebook, LinkedIn, and Twitter) for information about when the grants will be open for application.