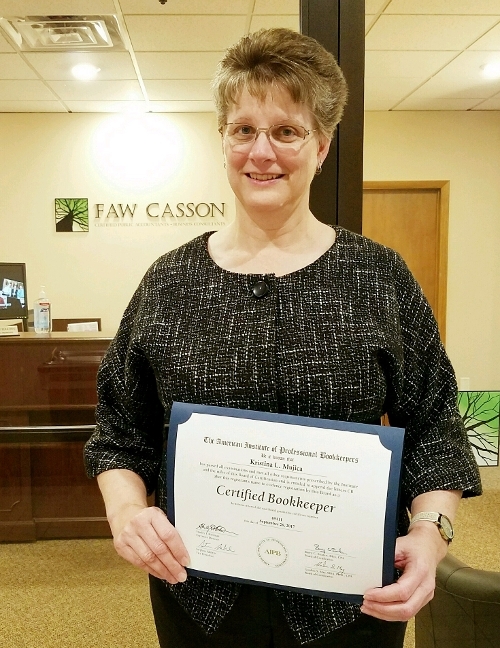 November 22, 2017

Faw Casson is pleased to announce that Kristina Mujica, an Associate Accountant in our Dover office, has successfully obtained certification as a Certified Bookkeeper (CB) from the American Institute of Certified Bookkeepers (AIPB). Kris's dedication to obtaining this accreditation aligns perfectly with the Firm's commitment to continued education and providing our clients with the highest level of service.

The AIPB was founded to ensure that those holding the title "bookkeeper" were held to the highest professional standards. This ensures that they remain up to date on changes in bookkeeping, accounting tax rules and regulations, and are offered extensive technical training.

Already a Certified QuickBooks ProAdvisor, Kris's addition of this certification only increases the criteria she's held to. A Certified Bookkeeper is key to the small business owner. By assisting in record organization, the client can focus on growing and developing the business.

Great work, Kris!