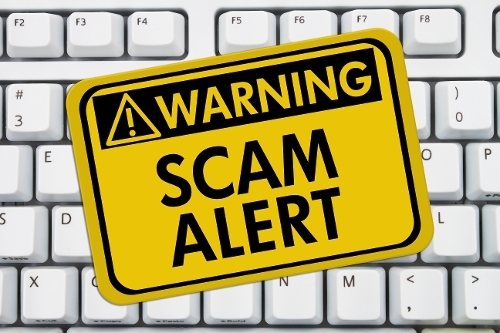 September 3, 2019
The latest scam
In a seemingly endless string of IRS impersonations, the Internal Revenue Service is warning taxpayers about the newest scam they're seeing. In the past weeks they've received numerous emails to their notification email, phishing@irs.gov, regarding emails being sent seemingly from the IRS.
The emails generally have a subject line of something like "Automatic Income Tax Reminder" or "Electronic Tax Return Reminder", but can vary. They link back to an IRS look-alike site that includes data falsely portraying information about the taxpayer's refund, account, or electronic return. They may contain a temporary password to access files. When these files are accessed, the taxpayer downloads a malicious file that can allow hackers to gain control of a taxpayer's computer, recording keystrokes and sensitive account information. Over time they can gather enough data to infiltrate personal accounts.
As multiple compromised websites and web addresses now pose as IRS. gov, the task of shutting them down completely, so for now the best advice is to remain vigilant. The IRS will never send an email or place a phone call as the initial contact between the agency and the taxpayer. Further, they will never demand immediate payment using a specific payment method, such as a gift card, prepaid card, etc. They will never insist taxes are paid without giving an opportunity for the taxpayer to appeal, and will never threaten to involve local police, immigration or threaten to revoke driver's or business licenses.
The real deal
However, IRS collection agents are making more and more "house calls". Faw Casson has had several reports of agents coming directly to a business unannounced to collect a tax debt or discuss an audited item.
It's never a comfortable feeling to have the IRS at your door, but if you are visited, know that it may be routine training over minor questions. Before you discuss anything with them, please verify the two forms of official credentials they are required to carry with them: a pocket commission and a HSPD-12 card. If you would like to further validate, the agent is required to provide you with an IRS telephone number specifically for verifying their identity.
The best course of action is to remain cautious whenever discussing personal identification information with someone you're not familiar with.