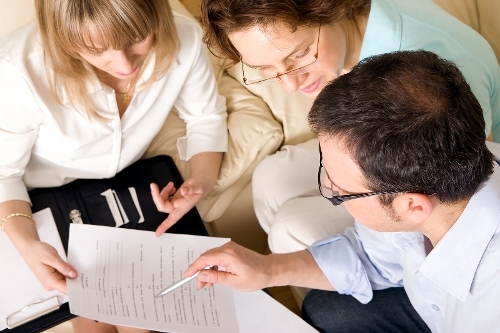 October 26, 2017
If you are a successful business owner, you should prepare for the day when you hand over the reins—perhaps to a younger family member—or sell the business outright. In the event you are predisposed to sell, you could be leaving some money on the table if you do not put your best foot forward. Here are five practical suggestions.

1. Get your house in order. There are some obvious comparisons to selling a home.

Usually, a potential buyer will walk through and conduct a thorough inspection. Therefore, you might make some needed repairs and spruce up the place to make it look more attractive.

This goes beyond the physical premises. Make sure all the paperwork is complete and the financials are up-to-date. You can rely on your professional business advisers to do the legwork.

2. Start the search. Frequently, one of the best ways to drum up interest in your business is to contact business brokers in your area. They can provide insights into your particular profession based on geographic location. Although brokers charge fees for their services, using them should increase the foot traffic.

Think about the type of buyer you want. Do you expect the business to continue, and maybe expand, with most of your current team, or do you expect the buyer to bring in an entirely new staff? This could affect the way you offer the business opportunity.

3. Crunch the numbers. A broker can also furnish you with ballpark numbers based on valuations of comparable businesses. For instance, different businesses may use different sales models based on profit, revenue or cash flow. Also, you may get a good idea of the value of goodwill.

Of course, your client or customer list is critical, as is the stock and inventory if you typically sell goods. After analyzing all the main factors, you should have a realistic expectation about the price a sale would fetch.

4. Work with your staff. Do not just drop a bombshell about a sale the day the buyer takes over. Before a sale is consummated, inform employees and, when appropriate, involve them in the process. For instance, they may possess specialized knowledge about operations that would otherwise be overlooked.

This type of communication is sensitive and requires careful thought. Balance what employees should know and what they need to know. You do not want to create panic or stress, but you must protect your own interests.

5. Plan the final sales strategy. Again, a broker can help you assemble a package to present to interested buyers, showcasing the high points and including pertinent information. This might feature samples of marketing materials, overviews of your financials, and particulars on existing contracts and compensation agreements. Buyers will also want to see an inventory of your assets, equipment and any other physical components. (Selling a business building itself is a long story for another day.)

As always, don't hesitate to consult with your Faw Casson team. We'll help review your plan and steer you in the right direction.